GIS Solutions
Hosting is not always created equal. At eQuisition, our Cloud services provide our customers with complete independence from the challenges of this evolving and dynamic world of hardware infrastructure, third-party software licensing (e.g., Oracle, Microsoft, and many others ), and the technical skills and experience required to conduct hardware and software systems together. EQuisition provides a true one-stop-shop using a single point of accountability, all at a competitive, fixed cost.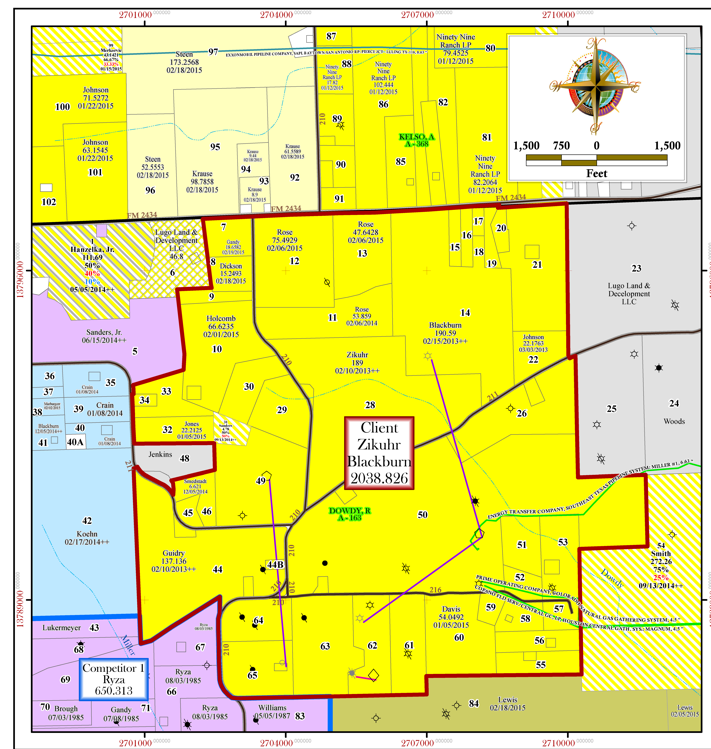 Map All Leases and ROW
Map Units and Well Bore
Map Assignments and More!
Custom Digital Mapping
Our group takes great pride in working with our customers. Helping you make that perfect map required to meet specific requirements is everything to us. At eQuisition, we have dedicated departments that offer strategies to tailor the way you need it. If the data is in eQuisition it can be mapped.
Let eQuisition GIS department do the work for you; as a result, you'll save on overhead, software licenses, and staffing

eQuisition offers cost savings with pre-approval and a contract-by-contract structure
All maps belong to you